Je pense que j'ai choisi le plus mauvais moment de l'année pour entamer une aquarelle de cette dimension : saison cyclonique, pluies , brouillard (!!!).

Heureusement le papier très fort sauve la mise et me permet d'attendre des moments de répit sans trop gondoler.
Tout est un défi : la dimension, le climat, la couleur (Penser à se constituer une palette de roses…)
I am treading an uncharted out-of-comfort zone, where every steps turns out to be a challenge : dimension of the work, constant humidity of the raining season, and this PINK !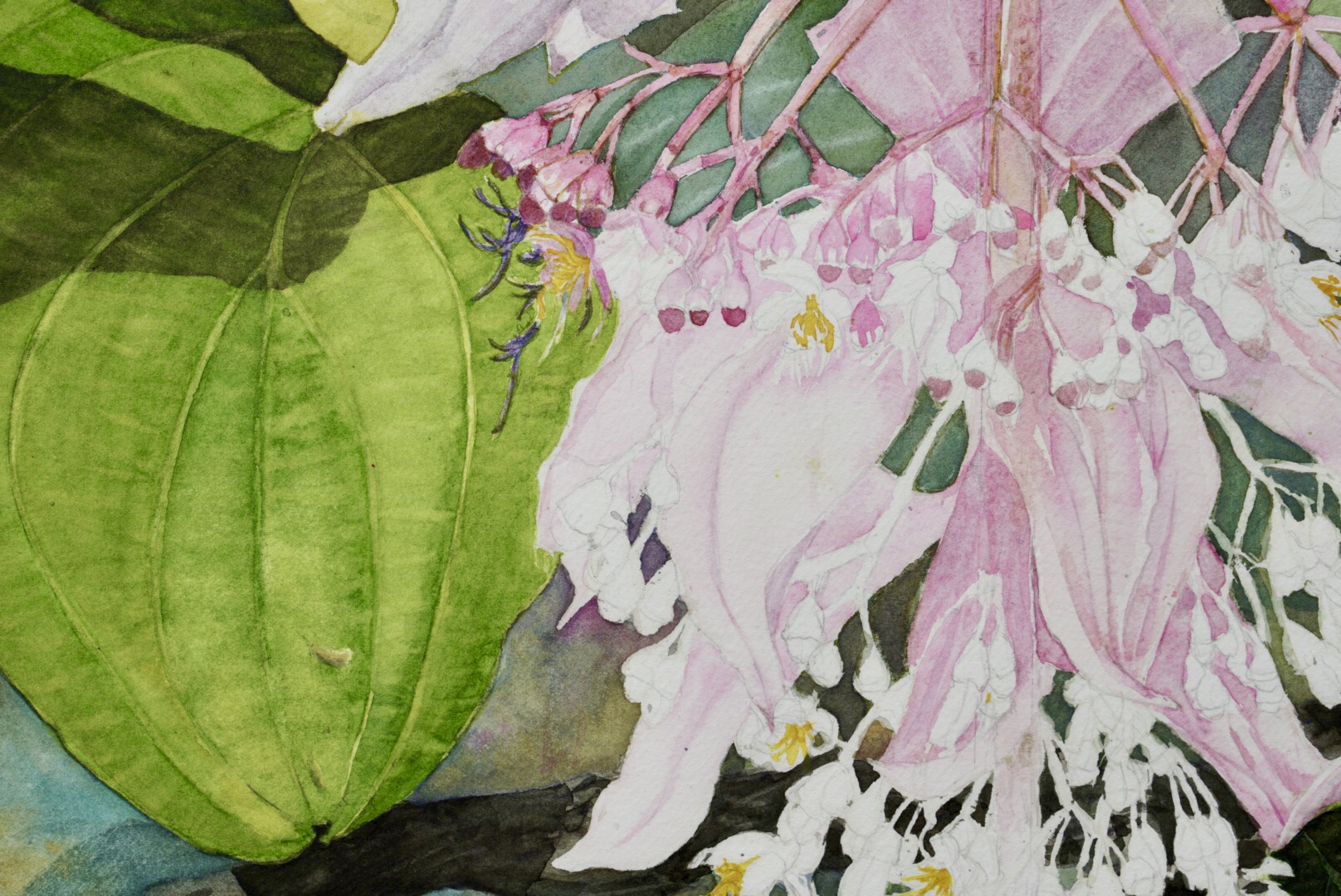 Medillina magnifica – « Expansion » – 64 x 44 cm
Aquarelle W&N et Mijello Mission gold sur papier 600g Fabriano Artistico.